List of Top 10 schools in Gurgaon 2024-2025
Category: Top Schools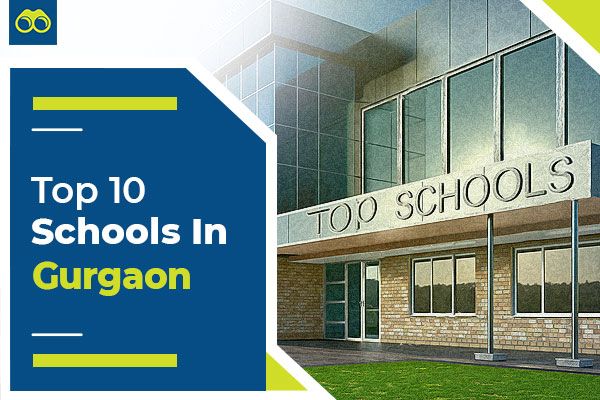 Top 10 Best Schools in Gurgaon
Being a responsible parent, it is up to you to enrol your kids in the top schools in Gurgaon. Depending on the school you will choose for your little ones, they are able to shape up their careers accordingly and will address your needs for sure. So, next time you are aiming for the Top 10 schools in Gurgaon, be sure to take some time and check out the list mentioned below. Some of these schools have already started their admission process, and then you have others who are still waiting for the right candidates.
Each one of these schools, as mentioned below, has proven its worth to be the best school in Gurgaon for a long time now. Some of them are quite old and have maintained their legacy through good educational principles even to this date. So, make sure to check out the history and the academic channels first, along with the teaching faculty, before you jump straight and enrol your kids in one of the top-ranked schools in Gurgaon for sure!
Listed are the top 10 schools in Gurgaon:
So, let's not waste any time further and get in touch with the list of Top Schools in Gurgaon now. The more you get to research, the better points with Top 10 schools in Gurgaon keep coming your way. So, make sure to focus on that point now.
The Shri Ram School, Aravali, Gurgaon
The first school that falls under the category of Best Schools in Gurgaon will be the Shri Ram School, Aravali, Gurgaon. It was founded in 1988 by Mrs. Manju Bharat Ram. It is considered to be one of the major ICSE schools in this city. This school was primarily set up with the belief that education is not just a tool for procuring professional milestones, but also these top ranked schools in Gurgaon will be a medium to make your lives better. Visit the official website at for some more details.
Pathways World School, Gurgaon:
If you are planning to make your kid internationally ready, then looking for the Top Schools in Gurgaon is a must. Well, you don't have to worry when you have this Pathways World School, which is following IB Continuum School. This centre is primarily following the higher-end infrastructure and can easily conduct both practical and theoretical learning practices.
This school has now opted for that student-centred system. It is designed for discovery learning, and the project works. Moreover, here, the students are guided by those international teaching faculty, making them ready for the world. That's what you expect from the Top 10 schools in Gurgaon now!
Heritage Xperiential Learning School, Gurgaon:
This is one of the Best Schools in Gurgaon and also the leading choice among parents these days. The founder of this school clearly believes that the main goal of education is always to coincide with the larger-than-life purposes of those who are being educated.
This school is currently affiliated with the IB, CBSE, and CIE boards. On the other hand, the faculty of this school is mainly focusing on extracurricular activities.
Shikshantar, Gurgaon
Affiliated by the CISCE, Shikshantar, Gurgaon has a diversified community of around 1750 students and 250 members to form the faculty. The primary focus of this school lies in nurturing the imagination of students with their critical thinking abilities and innovation. Not just the academic facilities, but they have multiple sports and cultural activities for the younger students out there. Visit the website at shikshantarschool.com or give them a call at 0124 488 9100 for details.
Delhi Public School, Sector 45, Gurgaon
Delhi public school is noted to be a brand on its own and has so many branches in different parts of India like Delhi, Kolkata, and more. Similarly, you will find one of its branches in Gurgaon at Sector 45. It is stated as one of the top-ranked schools in Gurgaon, with parents fighting for the seats.
This DPS primary aims at the development of every student. They will serve a proper era of knowledge and offer equal opportunities to every possible student. It is affiliated with CBSE till grade 12th. So, once you have enrolled your kids over here, they will come out with their careers shaped up for them.
Scottish High International School, Gurgaon:
When compared to all the other Top Schools in Gurgaon, this school, in particular, is not that old and has started its journey in 2004. However, since its inception, this school has not looked back and has helped in shaping up so many careers along the way.
The main initiative of this school is to be associated with collaborative and inclusive learning environments. It is well affiliated with Cambridge ICSE, IGCSE, and IB Diploma programs. Moreover, this school is further known for its mesmerizing Scottish architecture, which is not that easy to find in schools. To top it all, this school is further equipped well with the modern facilities and technologies to not leave the trends behind.
Lotus Valley School, Gurgaon:
If you want the wholesome development of your little child, then Lotus Valley School is the one that comes to your mind. This school will focus on the wholesome development of every student. The education is not quite limited to the textbook. Apart from that, this school will further use the high-end technique for that quality education.
Amity International School, Gurgaon:
This school was founded in the year 2003 and is considered now to be falling under the list of Top 10 schools in Gurgaon. It was founded by Dr. Ashok K Chauhan. It is a CBSE-affiliated school, which believes in inducing culture, education, spiritual and social values in every possible child. The school is well-equipped with modernized facilities for learning.
The main philosophy of this school is modernity blends with tradition. Check out the official website for some details on the same.
Suncity School, Gurgaon:
This particular school, Suncity School, is mainly affiliated with the CISE or the Cambridge International examination and The Central Board of Secondary Education or CBSE. This is one of the Best Schools in Gurgaon, and it will focus clearly on wholesome development and also on quality education. They might also provide a digital edge learning platform, which is a plus point.
Shiv Nadar School, Gurgaon:
It is one of the recent schools in the city, which has gained its name to be the best and even qualifying as the top-ranked schools in Gurgaon. The Shiv Nadar School was founded in 2012, and this educational institution came up with the initiative to bring in all the finest education and learning experience to all the students, making them future-ready.
This school has all the modernized facilities, which will bring in so much joy among students in terms of academic activities and sports. They will also learn about arts with the professional faculty around here.
Focus on the names:
So, what are you waiting for? If your kid is all grown up to be admitted to a school for the 2024-25 batch, then these top 10 names might be your best choice. Get in touch with Skoodos to find some of the best Gurgaon schools for your kids' bright future.
---
Published on:

23 Mar 2022